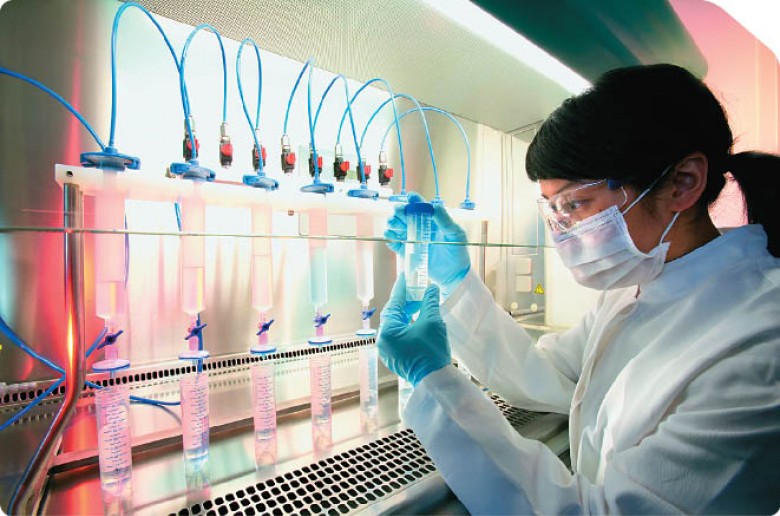 Go Innovation provide an award-winning service; we have the capacity to see products through from initial concept to manufacture. Go Innovation intrinsically grasp that the markets we work in are ever changing. To thrive and prosper, we have compiled a dedicated team of formulation chemists and laboratory technicians who take great pride in the research and development involved in creating new and inventive formulate which utilize active ingredients.
Specializing in creating high performance products is an integral part of Go Innovation's ethos. From facial serums that retail for triple figures, containing the most contemporary and effective anti-aging active ingredients, to supermarket shower scrubs, we guarantee that all our products are of the very highest quality and function.
Go Innovation complies with all relevant legislation, including all regulations relating to new cosmetics developments. All cosmetics products developed by Go Innovation are produced with full product information. As one of the main cosmetics development companies in the Thailand, Go Innovation is proud to have a trusting, professional relationship with all of its customers.
Skin Care and Cosmetic Development
Go Innovation is a leader in the development and manufacturing of scientifically proven, innovative personal care products. Go Innovation is constantly working on new cosmetics developments and have created some of the most cost effective, high quality skincare products.  This process is constantly evolving.
When choosing a company for new cosmetics developments, it's important to choose one that is very active in this area of cosmetics, a company such as Go Innovation.